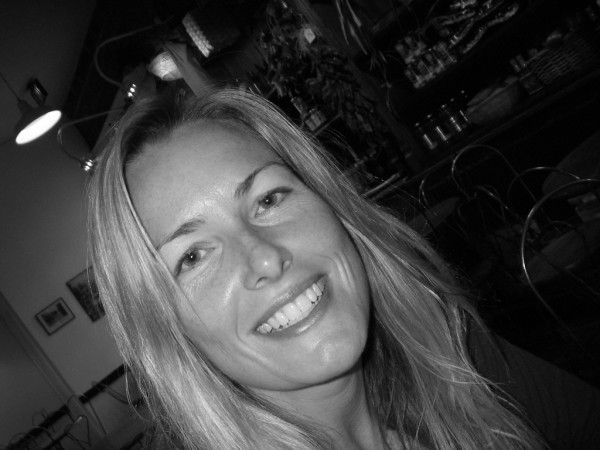 S h e   S i n g s   H e r   H e a r t   O u t
You may have heard her voice on the airwaves. In the Rocky Mountain region and beyond, she's a juggling mom, singing, "I'm lovin' it" for a McDonald's jingle, and she has vocally appeared with original background songs in numerous episodes of NBC reality TV shows during prime time. Over the past decade, the deeply worshipful song "Messiah," among other tunes she either penned or covered, is played on radio stations and included in worship compilation CD's nationwide. Now you can know the artist by name.
Brenda Harp is an accomplished singer,songwriter,worship leader,and teacher. Her carefully crafted lyrics tell quite a bit about the artist behind the music. The depth of feeling that emanates from her songs cause listeners to want to know more about Brenda Harp as an artist. Her talent is pure and refined, yet she is always seeking new avenues of expression, new ways to grow musically. She is an intelligent soul, a delight to be around. She can balance the serious with playfulness and can draw the listener in completely with her compelling words. She mixes the mysterious with transparency well, building both personal and universal appeal into her lyrics. Brenda explores the many facets of life experience in her lyrics: unconditional love, loss, hope, healing, questioning, faith, listening, expressing the truth. Her insightful lyrics can cause the listener to question, ponder, feel encouraged, lifted, be filled with hope and confidence in our Creator. After a show, the listener is left wanting to hear more. Touching listener's hearts with her music fuels and inspires Brenda, creating a connection between people that only music can make. 
Brenda's musical roots lie in her upbringing, coming from a very musical mid-western family. She wrote her first song when she was eight, and started performing her original songs at age 14. At John Brown University, where she earned an Education Degree, she won first prize in the school talent show. After graduation, she relocated to Portland, Oregon, and spent 5 years there teaching elementary school and continuing to write original tunes. Next stop was Denver, Colorado. It was in Denver where her musical career as a performer and recording artist really flourished. She soared in the worship ministry of Crossroads Church in Denver, which led to many collaborations and the recording of her debut CD, The Road Home. Her involvement with Calvary Chapel Music gave her a place to contribute her talent, and also grow and learn about the many facets of the recording industry. Her musical appeal broadened as she added to Denver's rich music scene where she headlined many shows, opened for Phil Keaggy, also opened for and toured with Rock & Roll Hall of Famer, Richie Furay as a vocalist/keyboardist in his band.
Vocally and stylistically, she carries tremendous versatility, from folk to alternative to jazz standards, to country, as well as rock and roll. Her unerring pitch and quality of voice can make any PA system sound fantastic. She is truly a musician who strives for excellence and depth in all facets of her career.
P r o j e c t s
Brenda's newest release, Even on the Dark Days (2019),contains piano based production with tender yet powerful vocals surrounded with acoustic and electric guitars, drums and cello. Songs that encapsulate the gamut of life.
Brenda's fourth release, Sky (2009) , has been recently showcased with a video on www.youtube.com. "Love You Always" is the first release from the new CD. This recording offers an organic mix which is reminiscent of Natalie Merchant and Coldplay. Brenda embraces life's challenges experienced in relationships and various aspects of our humanity while holding onto an optimistic perspective.
Brenda's third release, Transparent, (December 2005) is a collection of hymns and worship songs recorded with solo piano and intimate vocals. There are some new songs, such as "Broken" and "Even There," as well as some audience favorites - "I Shall Not Be Moved," "Messiah" and more. This was recorded in Kansas City with Paul Clark in the production seat.
Her second release, At The Water's Edge, (October, 2001) has been enormously well received. At the Water's Edge contains 11 original songs, with a bit of a departure in style and content from her first album. Bridging life experience and faith, the stories recorded on At The Water's Edge probe and question and even address some of life's toughest issues.
Highlights since the release of At The Water's Edge include a much broader distribution of the CD, radio play on local stations and web radio, and airing on national prime time television, with "Longing Days" and "I Don't Want to Love You" airing on separate episodes of NBC's "Meet My Folks." Her prayerful "Question", was aired on NBC's reality show "Who Wants to Marry My Dad?" as well as the haunting "When Does the Dream End?" (The Road Home) on an additional episode.
Her debut CD, The Road Home, (1998) has been released several times, it has such enduring popularity. This collection of original songs is truly top-drawer material. "Messiah" and "Everyday" have received radio play and are sung frequently in worship services across the country. "Walk to the Well", the only cover on the album, is an important song to Brenda as her vocal builds into a crescendo of rhythm and spiritual meaning. The re-manufacture of this project, includes brand new artwork and a bonus track, combining the best tunes from previous releases.
I n f l u e n c e s
Musical influences include Bruce Cockburn, Sam Phillips, Sarah McLachlan, Jonatha Brooke, Karen Carpenter and many more. Although her musical tastes are broad, Brenda's lyrical style is entirely her own, reflecting her own experiences and interpretations of life's joys and challenges.
L o o k i n g  O n w a r d   &  U p w a r d
After 12 years in Colorado, Brenda transitioned to Southern California in 2004. Brenda balances performing, leading worship, ministering in prisons and jails nationally and teaching private piano/vocal lessons while maintaining a focus on her musical mission: to express spiritual truths through music to a broken and needy world. 
0:00/5:49

0:00/4:36

0:00/4:51

0:00/3:52

0:00/4:48

0:00/3:15

0:00/3:51

0:00/3:27

0:00/3:24

0:00/3:39

0:00/3:10